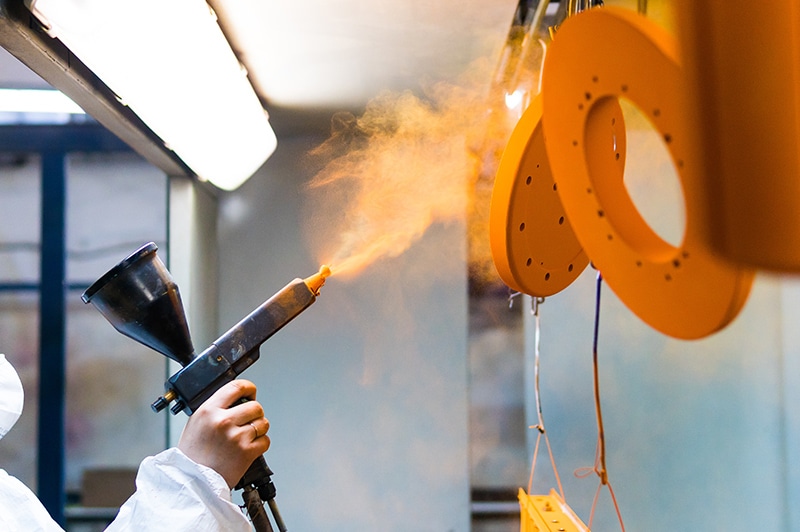 Specialty Coatings
Nylon Coatings – outstanding high performance wear resistance.
Xylan Coatings – a dry film lubricant with excellent wear, chemical, and corrosion resistance.
Ceramic Coatings – excellent for automotive applications in heat reduction and improved performance.
Fusion Bonded Epoxy – excellent corrosion protection for piping, valves, and fittings made of cast iron or steel. NSF 61 Approved.
Powder Coating
Automated powder coating production line
Powder booth with automated powder guns
Large batch ovens to handle your custom product needs
Teflon™ Coating – The only Teflon™ Coating Facility in South Carolina
PTFE – non-stick applications
FEP – chemical resistance
PFA – abrasion resistance
Teflon-S – corrosion resistance
DuPont Teflon™
FDA-Approved Teflon™
4 Batch Ovens:
10'H x 12'W x 24'L
8'H x 10'W x 20'L
8'H x 10'W x 18'L
8'H x 4'W x 13 1/2'L
Monorail oven for small parts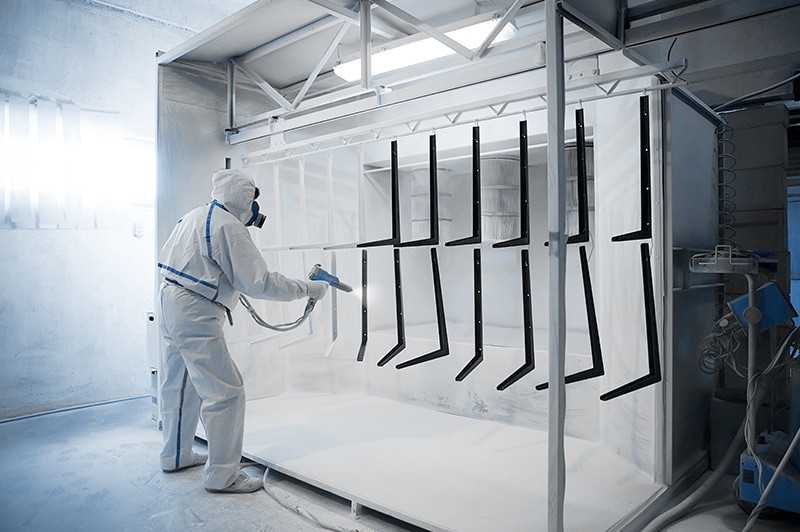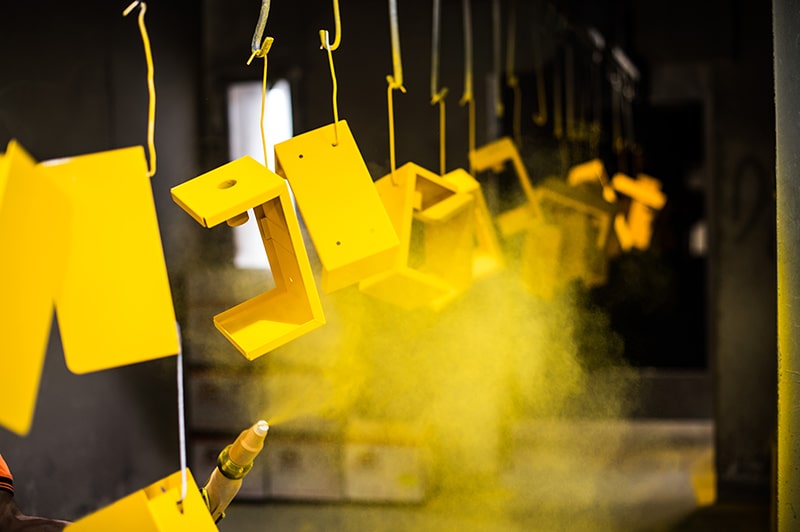 Blast Capability:
Blast room – 10'W x 15'L
Blast cabinet – for small parts
Mobile Dust-Free Blasting
Tumble Blaster
3cu/ft tumble blaster
7.5cu/ft tumble blaster
Sample Powder Spray Booth
Testing Equipment- for all types of powder coating testing:
Micrometer (check coating thickness)
Crosshatch (adhesion)
MEK (cure)
Bend Equipment (bend test)
Impact Tester (impact testing)
Test Lab – For more in-depth testing, we have our own test lab located in the plant