Our Powder coating Production Lines include multiple batch ovens, and automated spray guns.
Vanguard Metal Coating services include Powder Coating, Teflon™ Coating, Whitford Xylan, Nylon and Ceramic thermal barrier coatings.  Our plant has 4 batch ovens, blast rooms, testing equipment, and our own test lab. 
Contact Us today to find out how we can serve your business.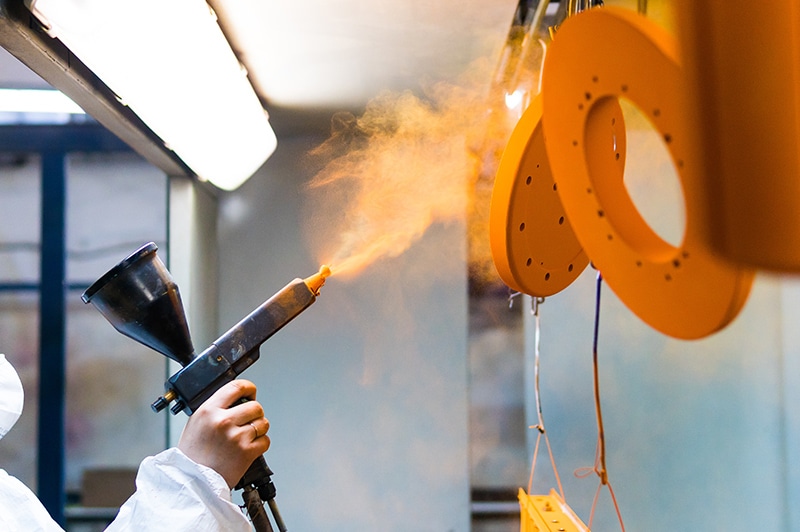 Teflon™ Coating – The only Teflon™ Coating Facility in South Carolina
PTFE – non-stick applications
FEP- chemical resistance
PFA- abrasion resistance
Teflon-S- corrosion resistance
DuPont Teflon™
FDA-Approved Teflon™
Powder Coating
Automated Powder Coating Production Line
Powder Booth with Automated Powder Guns
Large batch ovens to handle your custom product needs
Specialty Coatings
Fusion Bonded Epoxy – excellent corrosion protection for piping, valves, and fittings made of cast iron or steel.  NSF 61 Approved
Nylon Coatings – outstanding high performance wear resistance.
Xylan Coatings – a dry film lubricant with excellent wear, chemical, and corrosion resistance.
Techline Ceramic coatings – excellent for automotive applications in heat reduction and improved performance.
4 Batch Ovens:
10'H x 12'W x 24'L
8'H x 10'W x 20'L
8'H x 10'W x 18'L
8'H x 4'W x 13 1/2'L
Monorail oven for small parts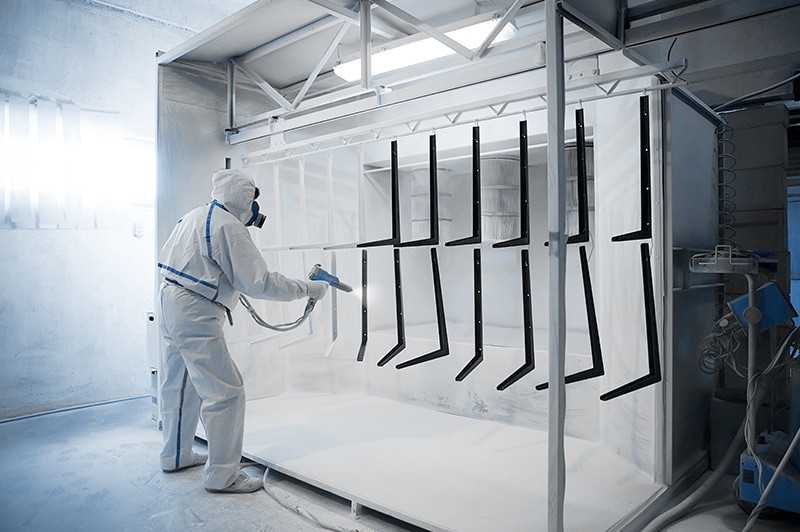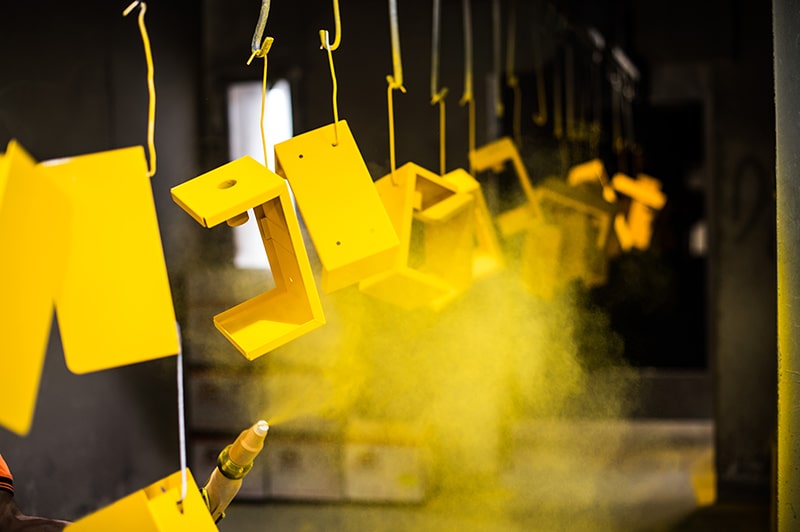 Blast Capability:
Blast room- 10'W x 15'L
Blast cabinet- for small parts
Wheel-abrator– for small parts – We use 50 grit Garnet Blast material.
Sample Powder Spray Booth
Testing Equipment- for all types of powder coating testing:
Micrometer (check coating thickness)
Crosshatch (adhesion)
MEK (cure)
Bend Equipment (bend test)
Impact Tester (impact testing)
Test Lab – For more in-depth testing, we have our own test lab located in the plant